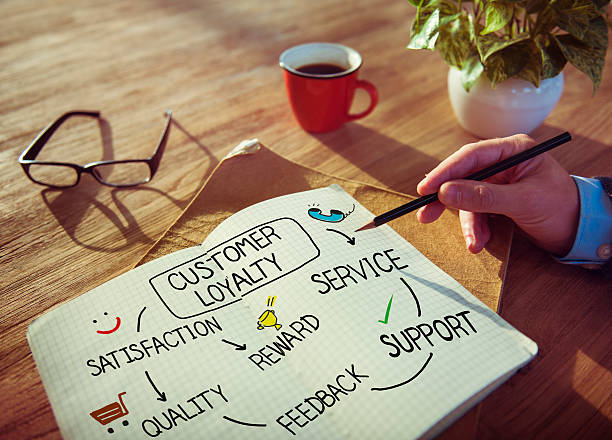 In recent years, loyalty and rewards programs have grown in popularity, and for good reason: they work. Loyalty and incentives programs have demonstrated to enhance client retention, as a result, revenues for business owners.

Today, we will go over some of the most important advantages that a loyalty and rewards program may provide to both business owners and customers.


Build Strong Customer Relationships
Many business owners find it difficult to form connections with new and existing consumers, which is acceptable if interactions are purely transactional. Customers, on the other hand, love and value building relationships with businesses.
It is feasible to develop personal ties with your clients regardless of the size of your company. With a loyalty and rewards program, you may send your consumers personalized messages, exclusive offers, and discounts. Customize options for each customer or even a set of consumers. Loyalty and rewards programs don't have to be generic.


You may encourage clients to return to your business by implementing a loyalty and rewards program. Aside from the benefits that come with each purchase, loyalty programs give users access to exclusive VIP deals and discounts. Customers will return to your firm for a variety of reasons if you have a loyalty and rewards program in place.
Consumers buying experiences have gotten more analytical. When it comes to purchasing a product, customers will choose the company that offers the most benefits to them despite the price, the discount, the extras, the driving distance, and so on.
Implementing a loyalty and rewards program provides consumers with a variety of perks, such as promotions and discounts, which will draw new customers to the business.
Bountiply can create a loyalty and rewards program that is unique to your company. This application appeals to you as it is totally customizable to your company's needs and desires. Perks, points, and discounts can be used in any way you want.
To speak with a specialist about developing a loyalty and rewards program for your company, contact us today!
Increase Average Order Value
It has been proven that loyalty and rewards program customers spend more per transaction. Offering points for every dollar spent encourages customers to spend more on their purchases because the points will lead to rewards.
At Solutions Resource, we offer the Bountiply customizable loyalty and rewards program. Contact us today to speak with a representative about the benefits that loyalty programs bring to both your business and your customers.